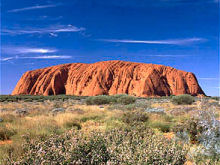 Australia is the sixth largest country in the world but the one with the lowest population density with just two people per square kilometre. Australia is approximately the same size as the 48 mainland states of the USA and has a population of 21 million people.

Australia boasts not only beautiful beaches, crystal blue waters and native rainforest but is also home to numerous cities each with their own unique and vibrant atmosphere. Popular cities to visit in Australia include Sydney, Adelaide, Melbourne and the nation's capital, Canberra.

Australia is known for being a culturally diverse country and more than 20 per cent of the population is foreign born. The country is home to over 200 languages with some of the most popular including Italian, Greek and Arabic. This rich diversity is reflected in all areas of Australian culture from art, architecture entertainment and food. The food of Australia embraces all elements of the culture and heritage of the country fusing elements of Asia, Europe, Africa and the Middle East whilst of course maintaining the traditional Barbeque as a national treasure.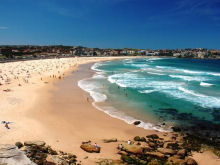 Australia has something to offer everyone from sandy beaches, stunning bush lands, iconic architecture and varied art scene. Australia boasts more than 10,000 beaches, which are ideal for enjoying the sun and the numerous water sports such as surfing, diving and parasailing, all of which are popular past times with locals and visitors alike.

Some of Australia's most famous beaches include Bondi and Manly in Sydney, St Kilda in Melbourne and Surfers Paradise on Queensland's Gold Coast.
Australia has became well known for it's varied art scene and this is reflected within the numerous museums, galleries and theatres, most notably the world famous Sydney Opera House. Various music and art festivals are held throughout the year, such as the WOMADelaide international music festival, which offers attendees the chance to soak up ballet, theatre, opera and even painting.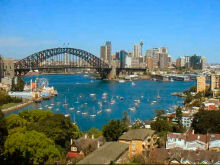 Further activities and sights not to be missed include Sydney's spectacular harbour, boasting endless shops, restaurants and stunning architecture in the form of the Harbour Bridge and Opera House there is something to keep everybody occupied.

The Great Barrier Reef is a 2,600 kilometre explosion of colour which is so vast it can be seen in space, if you have never tried snorkelling or diving before this is certainly the place to start with hundreds of thousands of different species of marine life to enjoy.

Australia is famed for its stunning scenery, not just found within their beautiful beaches but also their rainforest and mountain ranges. Just 90 minutes from Sydney are The Blue Mountains, a stunning collection of dramatic cliffs, canyons and rural bush lands. Kangaroo Island is also worth a visit, located just a short distance from the Southern coast, this reserve is seven times the size of Singapore and is home to seals, koalas, wallabies and penguins to name but a few.