Do you know which medicines you should take with you on your travels?

By accessing the interactive part of this web site you can obtain a list of all the medicines necessary for your trip.

Whether you are going on a holiday to a beach resort or a full blown expedition to some remote location.
However long you will be away or however many people will be in your group, wherever you are going and whatever you are doing, you can obtain your own customised list.

To access this special service:-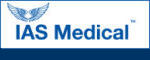 At IAS Medical we provide a Private Air Ambulance Service to health institutions, governments, insurance companies and individuals around the world.

Our European Air Ambulances and medical crews operate 24 hours a day providing a professional door to door International Air Ambulance Charter Service using the latest medical techniques and equipment available.

The NHS, British Government and private individuals rely on IAS Medical every day of the week to provide a fully approved and professional Air Ambulance Service.
| | | |
| --- | --- | --- |
| | Looking After Travellers Health | |
---
An Interactive Travel Site
that can design customised lists of travel medicine requirements for individuals or groups of any size.

Who are we?

We were originally formed as a partnership between a full time doctor and a pharmacist based in South Wales in the UK.

We both have extensive experience of foreign travel to exotic locations where we have taken part in various expeditions and adventure holidays.

For more information go to the About Us page.

.

As more and more people travel to distant parts of the world, there is an increased chance of them coming into contact and even contracting diseases rarely seen in other more developed countries.

These travellers should therefore be prepared for such risks, and seek appropriate advice about their health before they venture abroad.

The Travel Doctor is here to help and advise these travellers look after their health before, during and after such a trip.

One of the most worrisome problems facing international travellers nowadays is how to deal with illness or other health emergencies in a foreign country.

The traveller not only has to cope with foreign languages and customs but with different food, water, climate, altitude and other environmental hazards.

There is a good chance, too, that the traveller's own immunity does not match the local foreign environment.

Furthermore, increasing numbers of vulnerable travellers, including older people, pregnant women, young children and those with complex medical problems, are going to more adventurous or remote destinations.

The Travel Doctor is an interactive web site that is able to produce personalised lists of travel medicines for expeditions, global adventure travellers and ordinary holiday makers.

We also give advice on immunisations, malaria tablets, general medications and other forms of health information for all types of traveller.

If you need any advice on travel medicine or other health issues during your trip, you can log on to this site and use it to retrieve any relevant information you may require.

You can either browse this site using the navigation bars like the one in the left hand column or you can use the search facility below to locate the information you require:

.

---

---

Click on a region of the map below for a list of countries in that region
then select a country from the list to find out which vaccinations
and malaria tablets would be required for travel there.

---

---

Disclaimer

This web site is designed to give general advice to international travellers, and while every effort has been made to ensure the accuracy of the information contained herein, the Travel Doctor makes no warranty, express or implied, as to the accuracy or completeness of the information herein, and no liability is accepted in respect of any personal injury or death caused by the use or reliance upon any material supplied or for any communicable disease which may be present at any location which is not disclosed or displayed.

---

Privacy Statement

Traveldoctor.co.uk. is registered under the Data Protection Act 1998 (No. Z7721774) and all personal data handled and stored by us is done so in strict compliance with the act and we do not sell or disclose any personal information about our users.

In order to use the traveldoctor.co.uk interactive service, you must provide us with all the information requested at the time of registration. This information is used only to determine the composition of our user and visitor base and is never passed on to anyone else. This site uses cookies but only to make sure we deliver content specific to your interests.

Personal information, such as names and e-mail addresses, are used primarily to recognise individuals. Any individually identifiable information is kept confidential

---

---