All global travellers should carry some sort of medical kit when they are travelling abroad, but determining the size and contents of the kit can sometimes be a problem since there are literally dozens of medicines from which to choose.
The choice is further complicated by the destination and type of holiday and/or activity undertaken e.g. people travelling to a European resort will require fewer medicines than those going to a developing country in the tropics and high altitude climbers and trekkers will need different medicines than scuba divers.
Knowing which medicines to include and which to leave out can pose real problems for the layman and this is where the Travel Doctor can help you. This web site can put together a customised list of medicines specifically for your trip, based on the information you supply to our interactive questionnaire.


The questionnaire begins by asking for personal information such as your name, address, telephone number and email address (this information is NEVER passed on to a third party).

It then continues by asking for information about your trip. This includes the main country of your destination. If you are planning to travel to several countries within a region you should choose the country in which you will be spending most of your time.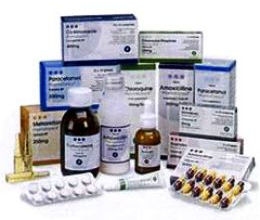 In many instances there will be no difference between the countries in a region due to the similar conditions and climate of those countries. For example; if you were planning a trip to South East Asia and were planning to visit Thailand, Vietnam, Cambodia & Laos on a single trip. By entering any of the four countries listed you would get the same end result due to their close similarities.

The next items of information include your date of departure, the duration of your trip (in days) and the number of males and females travelling in your group. This is in order to determine the quantities of medicines required.

An important item of information is the proposed activity that you will be undertaking during your trip. The list of recommended medicines will vary hugely depending on your choice of input here. For ease of operating a drop down list has been created for you to choose from. The list of activities is as follows:


Holidaying/Business/Skiing
When you choose this option it will be assumed that you are travelling on an organised trip or to a holiday resort where the medical facilities at your destination will be of a high standard and you will have easy access to any required medicines and/or medical treatment. The list of medicines in this instance will be kept to the minimum necessary and only a small list of essential items will be selected.

Although this option will be usually selected for travel to a European, North American, etc. resort, it is also appropriate for more exotic locations such as Mexico, Kenya or Thailand where the accommodation consists of high class, air conditioned, resort hotels with modern facilities. The same applies to business travellers who intend confining their travels to cities with modern hotels and conference facilities. However, you should still check the local vaccination and malaria requirements for your destination country since this may not be the same as a European resort.

Since the vast majority of skiiing holidays take place in ski resorts and are a world apart from the traveller who goes trekking in the himalayasthis would also be the best option. For those more adventurous travellers who intend skiing into remote mountain areas, the mountaineering or trekking option would be more appropriate.
Backpacking/Safari/Long Term
This option assumes that you will require a greater degree of self sufficiency during your trip and will therefore increase the list of medicines to include various items such as antibiotics which were not included in the first option.

Backpackers will be assumed to be travelling through a region using the public transport infrastructure of that region and mainly staying in accommodations in villages, towns and cities.

The safari option is designed for private safaris organised in the destination country itself rather than the organised safaris run by many of the major tour companies from resort hotels.

The long term option is for business travellers, volunteer workers, missionaries etc. who will have a greater degree of interaction with the local population and will not be using high class hotels etc. exclusively for their accommodation.
Trekking/Mountaineering
These are the expedition type holidays where the destinations include the remote regions of the world which are very often mountainous regions. Thse trips involve a relatively high degree of exertion and self sufficiency.

Backpackers travelling to remote regions would be better suited to this option rather than the previous. Sometimes it is possible to join organised trekking expeditions where medical requirements have already been arranged. It is always a good idea to check this with the organisation involved before you travel.
Cycling/Mountain Biking
This option will be fairly similar to the previous in that it will assume a relatively high degree of exertion and self sufficiency. Although cyclists on the whole tend not to go into such remote locations as mountaineers, they do have the ablity to travel quickly and can find themselves far from medical help in a relatively short space of time. Any subsequent injury that required hospitalisation could then become a serious problem if they were unable to return by bike to get to a hospital. The journey back could take far longer than anticipated and this should be taken into account when filling in the questionnaire.
Canoeing/Rafting
Again this will be very similar to the previous option but will take into account the fact that the travellers will be exposed to local water sources such as rivers & lakes etc. Sometimes river expeditions can travel into remote places where it is difficult to get access other than by river. This should be taken into account when deciding how long it would take to get an injured person to hospoital. In some instances it may be possible to air lift the casualty out by helicopter although this may not be an option in some countries or locations.
Scuba Diving
This option also assumes a relatively high degree of self sufficiency. However, most organised dive tours will have made arrangements for medical facilities and requirements will not be so great on this type of trip as they would if you were organising your own expedition. Again, it is wise to check before travelling.

If you are diving out of a hotel resort with a dive centre then the first option (holidaying etc.) would probably be more appropriate. If you do choose the scuba diving option, you can always modify the list of medicines according to the facilities made available by the tour operator.
Finally, the questionnaire asks for some supplimentary information:
It asks if you intend to travel to an altitude in excess of 10,000 feet/3,000 metres in order to determine whether or not you will require medicines for use with altitude acclimatisation or treatment of mountain sickness.

It asks for the anticipated number of days travel to the nearest hospital by any means available i.e. walking or using some form of transport. This is usually for those travelling in remote areas. In the event of an accident and one or more of the party requiring hospitalisation. A number of strong pain killers will be included for those persons involved to get them to hospital in some degree of comfort. The number prescribed will depend on the time required to get to a hospital.

It asks whether any person in the group is allergic to penicillin. In this case a positive response results in all the penicillin antibiotics being substituted for non-penicillin alternatives.
Once you have completed the questionnaire you can click on the "Submit" button to send your data across. You will then go to a confirmation screen inorming you that your data is being processed and since this service involves the nominal charge of £5.you will be asked to proceed to the next stage which involves filling in your credit card details on a secure page. Once your credit card details have been processed you will be taken to a page which confirms that your list is ready and provides you with a unique link to its location and the confirmation that an email has been sent to the adress given.

When you click on the unique link you will be taken to your Customised Medical List. This list will remain active for about three months before it is deleted and you will be able to access it at any during that period.

Please note: using the browser "back" button to return to the questionnaire during the sign up process will result in the destination country being reset to Afghanistan (first alphabetically) so you should always ensure that the correct country is selected before proceeding.

We strongly recommend that you read the instructions at the top of your Customised Medical List and make a printed copy immediately just in case you lose your unique link. However, if for any reason you do lose the link, you can email us and we will send it back out to you by return.
To access this interactive service: